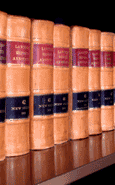 Kent & Cormican, P.A. appreciates your visit to its website. Please remember that this information is based on general facts and might not apply to specific factual situations. In addition, this information is based on Florida law, and the laws of other states may differ substantially. Please do not consider this information to be specific legal advice. Always consult a lawyer to apply the law to your specific facts and state.
We live in an electronic world so email is read daily. However, neither your sending email nor an attorney reading it creates an attorney-client relationship. Kent & Cormican, P.A. does not enter into an attorney-client relationship until he speaks to the client, checks for potential conflicts of interest, and issues an engagement letter.
We advise against sending confidential information by email due to inherent lack of security on the Internet. Any confidential information should be sent by fax, FedEx, or U.S. Mail.