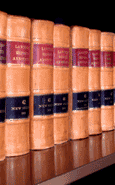 Paying an attorney to prepare simple documents such as a health care power of attorney or patient advocate directive would cost from $250-$750 with little legal advice. To get legal advice along with your documents and for more complicated estate planning, costs could reach $1,500
Here's some basic advice on these issues
Advance Directives
Advance directives are documents signed by a competent person giving directions about treatment. There are two kinds of directives. A durable power of attorney for health care allows you to name a "patient advocate" to act for you. A living will allows you to state your wishes in writing but does not name a patient advocate.
Why have an advance directive?
An advance directive allows you to clearly state your feelings about treatment.
What decisions should I consider?
• Who would you like to make treatment decisions for you?
• How do you feel about ventilators, surgery, resuscitation (CPR), drugs or tube feeding if you were to become terminally ill? If you were unconscious and not likely to wake up? If you were senile?
• What kind of treatment would you want if you had a severe stroke or other condition that made you dependent on others?
• What sort of mental, physical or social abilities are important for you to enjoy living?
• Do you want to receive every treatment your caregivers recommend?
What is a durable power of attorney for health care?
It is a legal document that allows you to name anyone at least 18 years old to be your advocate and make health care decisions. A durable power can be used to accept or refuse any treatment. If you want your patient advocate to be able to refuse any treatment and let you die, you must say so specifically in the durable power document.
Must I have a durable power of attorney for health care?
No. You have this option, but no one can require you to have a durable power. You can make your wishes known by talking with your family or doctor or by writing them down, but unless you have a durable power, a patient advocate does not have legal authority to act for you.
Must I give written instructions about my treatment?
No. You can simply name a patient advocate. If you do not want to name an advocate, you can write a living will stating your choices.. Or you can simply make sure your family and caregivers know what you want if you were to get sick. It is important for hospitals to understand your wishes. Writing them down clarifies what you want.
Norm Kent